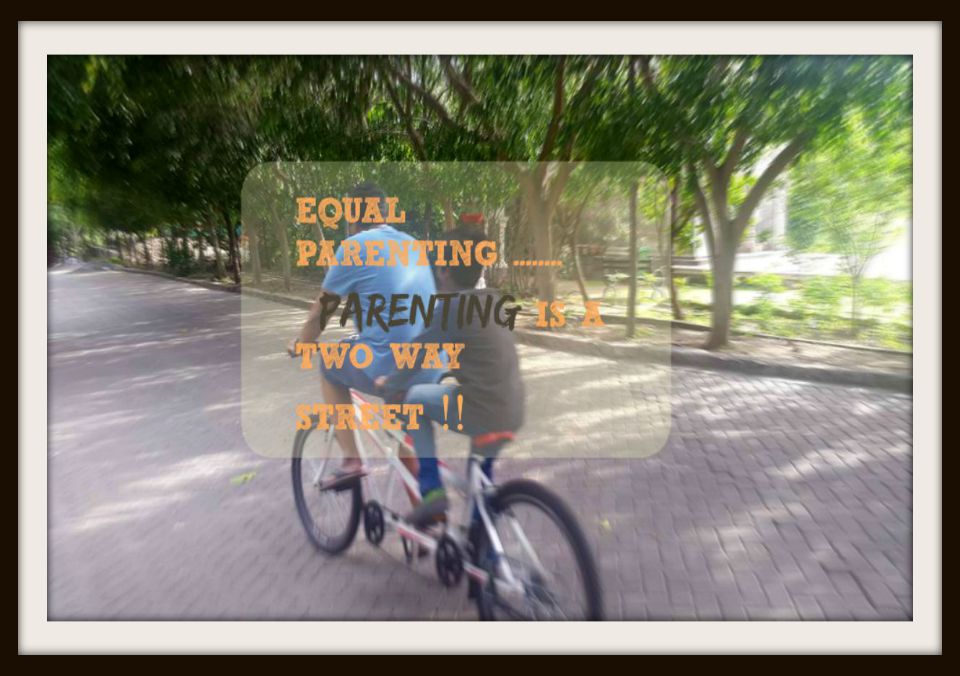 It's his PTM day after, will you go this once ?
Do you even know which class he studies in?
Hey can you take him out for a movie with his friends this once?
And endless number of such flat statements, which you already know will not see the daylight. Your hubby dear is always busy. You're the mom, the homemaker and you do everything for your kids, but silently wish you had some help from your hubby. Yes, he is busy, he gets the bread to the table and you get that. But sometimes you wonder can that be his only contribution ?
Now imagine another scenario;
Hey, I am taking a half day tomorrow for his PTM. I think I should meet the teacher as when I was going through his homework last night, I could see some minor grammatical mistakes which the teacher seems to have overlooked.
This weekend let's take drive down to Karnala Fort and take the kids trekking there. They need to get exposed to having fun beyond visiting the malls and watching movies.
Today when I get back from work, I have promised the kids to take them swimming.
Both the scenarios are not fictitious but from households that I am a friend to. And this one is coming from a household where both the parents are working. The man clearly respects and recognises his responsibilities as a dad and is willing to share them. Isn't parenting like this a more balanced approach? Not only does a child grow up respecting working women as role models, but also sees his father as a caregiver. He gets the best of both worlds.
I believe there is nothing like ideal parenting. But the least we as parents should give it our best shot. Not only moms but dads are equally responsible in every decision making of the child's future starting from deciding when to bring one into their lives. So then learn to share the responsibilities. Also as the children grow up they need both their parents around for different kind of love and care and guidance. There are some issues which a boy child can only discuss with his dad. Then again a daughter- father bond is the strongest bond that we have all known.
Even studies and researches have proved that children with involved fathers have an advantage both socially and academically — over children with distant or no relationships with their dads. "We found that fathers who are involved with their children have children with fewer problems," says Maureen Black, PhD, a researcher and professor of pediatrics at the University of Maryland School of Medicine.
No kids are alike so there is no definite way of bringing up ur kids and there is no ideal way. Set your own rules, change as your kids need.
As for my hubby, and like most husbands, he travels a lot. He believes in the old value systems but it's so lovely to see him ready to change when he sees that they don't work anymore. The change has come in slowly for him. Earlier he would say things like; "Do it because I am your dad!". But slowly with my elder one growing he realised it doesn't work anymore. Kids cannot be told what to do you have to appeal to their reasoning. He is a complete family man and I have seen him go to any lengths to form a bond with his kids. He juggles hard to keep a balance between his over demanding work life and family. But does he contribute equally ? Not totally but I haven't given up! With my kids growing up, he is realising the importance of his involvement and though the change is slow, it's happening.
They say lead by example. If dads want well behaved kids, they have to start by being gentle to their wives, moms and respect them more. If they want the kids to be fit and active, take them for a run, a trek introduce them to nature at an early stage. I believe since moms are always around and kids get used to them telling them to do things, dads indulging in bring up kids makes more of an impact. I also see mothers accepting that it is their primary duty to raise their kids. But we all know that parenting is not an easy task and definitely not a one-way street.
So dads I know most of you don't have the time to read parenting blogs but please find time for your kids. And moms don't underestimate their roles in your child's development and growth.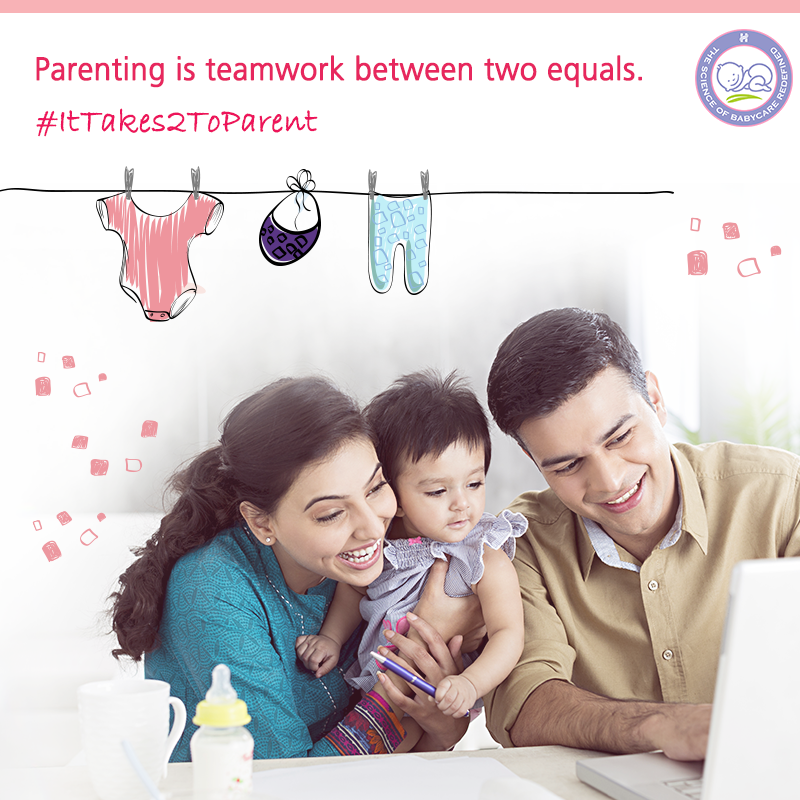 #ItTakes2ToParent @HerbalsHimalaya @firstmomsclub