It was my milestone birthday celebration and it had to be celebrated well. While I had some goals and went and trekked all the way to Everest Basecamp, my family booked us a destination holiday. From the mountains, I was taken right to the sea level and after suffering from lack of oxygen, I got it bountiful.
I had never been to Mauritius but always imagined it as a tropical place with lots of lovely blue water and white sands and it was exactly that. The lush landscapes are incomparable. Mauritius looks a lot like any other tropical place you might have traveled to like Goa, Langkawi etc. Go there for lots of sun, white sand beaches, relaxation and water sports because it has plenty of that and chose your hotel well because you will end up spending most of the time there.
We stayed at Long Beach Golf and Spa Resort at Bellemare. Long Beach Resort is a perfect resort for high spirited families who want to indulge in various activities as the resort provides for everything under the sun, while your kids can enjoy these activities in the kids club. The scenic beach front and white sands can be marveled at for hours.
---
How to get to Mauritius
I thought I should mention this on the blog as this is a very important aspect while planning a trip to Mauritius. The direct Mumbai to Mauritius Flights only run on alternate days and the duration is six and a half hours. On other days there is no direct flight and the flight times can extend for many hours more, so keep this in mind. Also, once at the Mauritius airport, you should buy a local sim card as there is no rebate in International roaming in Mauritius and calling is very expensive. However, the counter is closed on a Sunday.
---
Rooms at Long Beach Golf And Spa Resort
It has 255 sea facing rooms, two Beach Front Suites, and 29 Family Rooms.
We stayed at the Deluxe Garden Room which was reasonably large and spacious. The only hitch I had was if these are family rooms, why don't they give doors to the changing room/toilet/dressing area? There were multiple times when my boys accidentally walked in on us when we were changing and showering.
Their turn down service was impeccable and they even got us a doctor on request when my niece fell ill. The doctor's visit cost us 4000 MUR but luckily we were covered under travel insurance.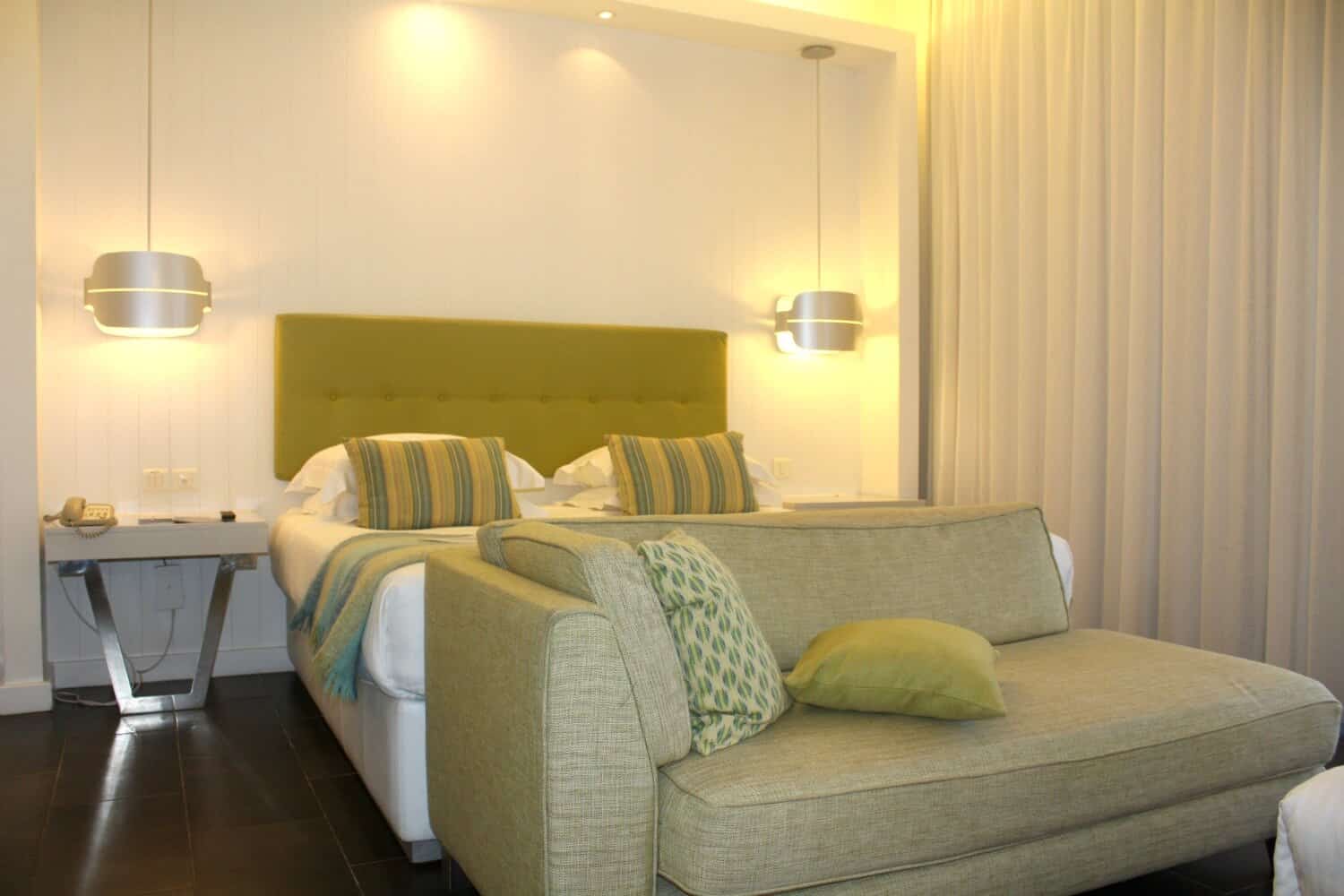 All rooms and area around the resort have free wifi and you can connect up to 7 devices per room which were very convenient.
---
Restaurants
The resort has a variety of restaurants to suit different palates. However, you need 24 hours to 48 hours of prior booking for most restaurants. While booking your stay they have an option of Breakfast only, half board (breakfast and dinner) and full board. While you need to decide whether you would indulge in sightseeing most days and miss lunch which was our original plan. Going full board makes a lot of sense if you do end up staying in the hotel most of your stay. The rates for beverages, food etc are much lower in a full board option.
Le Marché does not require prior booking and has Indian and International meal buffet. This is where we ended up eating during most of our stay. A meal here is included in your package.
Sapori is an Italian restaurant and requires advance booking.
Hasu is an authentic Japanese restaurant where meals are served in a yakitori and sushi central area. The meals for this was not included in our half board package but you get food credit of 900 per person when you check in which can be redeemed here.
Chopsticks, the Chinese restaurant, was where we booked for my birthday dinner and the food cooked in Sichuan style, Cantonese and Hunan cuisine was delectable.
Tides, a beach restaurant, features an amazing selection of fresh fish and an inspiring Mauritian and international cuisine.
---
Things to do at Long Beach Golf And Spa Resort
The white sandy beach at Long Beach Resort is 40 mtrs wide and over 1.3 km long! Strewn with sunbeds, umbrellas this was our perfect relaxation space. Here you can enjoy water sports like kayaking, paddle boat, windsurfing, parasailing, underwater sea walk, glass bottom boat ride, snorkeling are complimentary and the balance activities like tube ride, scuba diving etc can be done through booking and payments. It is here that I did my first scuba dive and even received a PADI certification.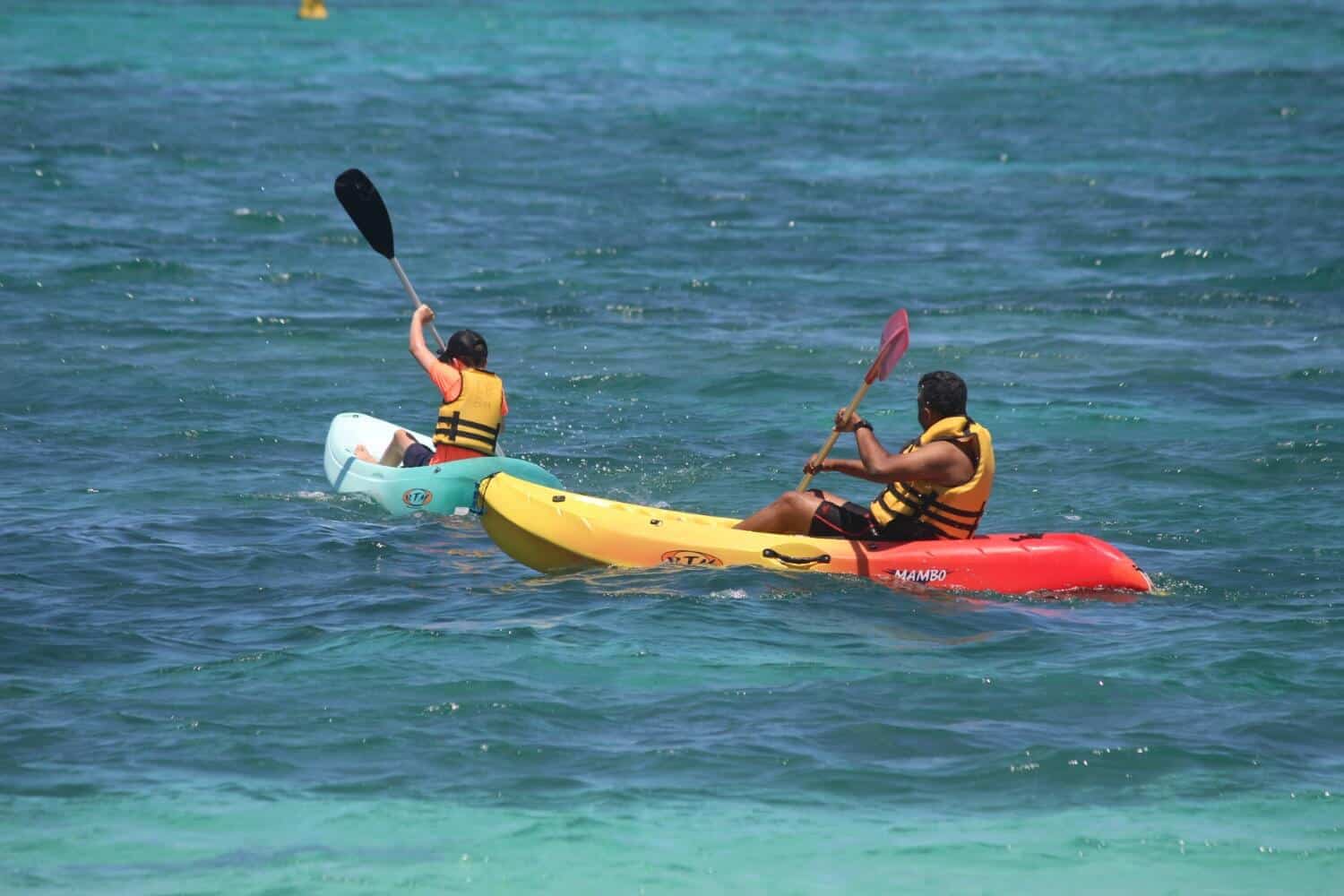 Kids club
They have a well-appointed kids club for kids aged between 2-11 years. The activities in the kids club can keep your little one busy through the day. It starts from 9 am in the morning and goes on till 10 pm in the night and mind you they have very curated programs for each day and age group of the child. They also take older ones parasailing etc.
The younger kids are taken to the kids pool in the club. if you want they will also feed them a meal on a paid basis. I had to leave my younger one there on the last day as we checked out by 12 pm and had to only leave the premises by 5 pm. He was well looked after and the kids club was a boon.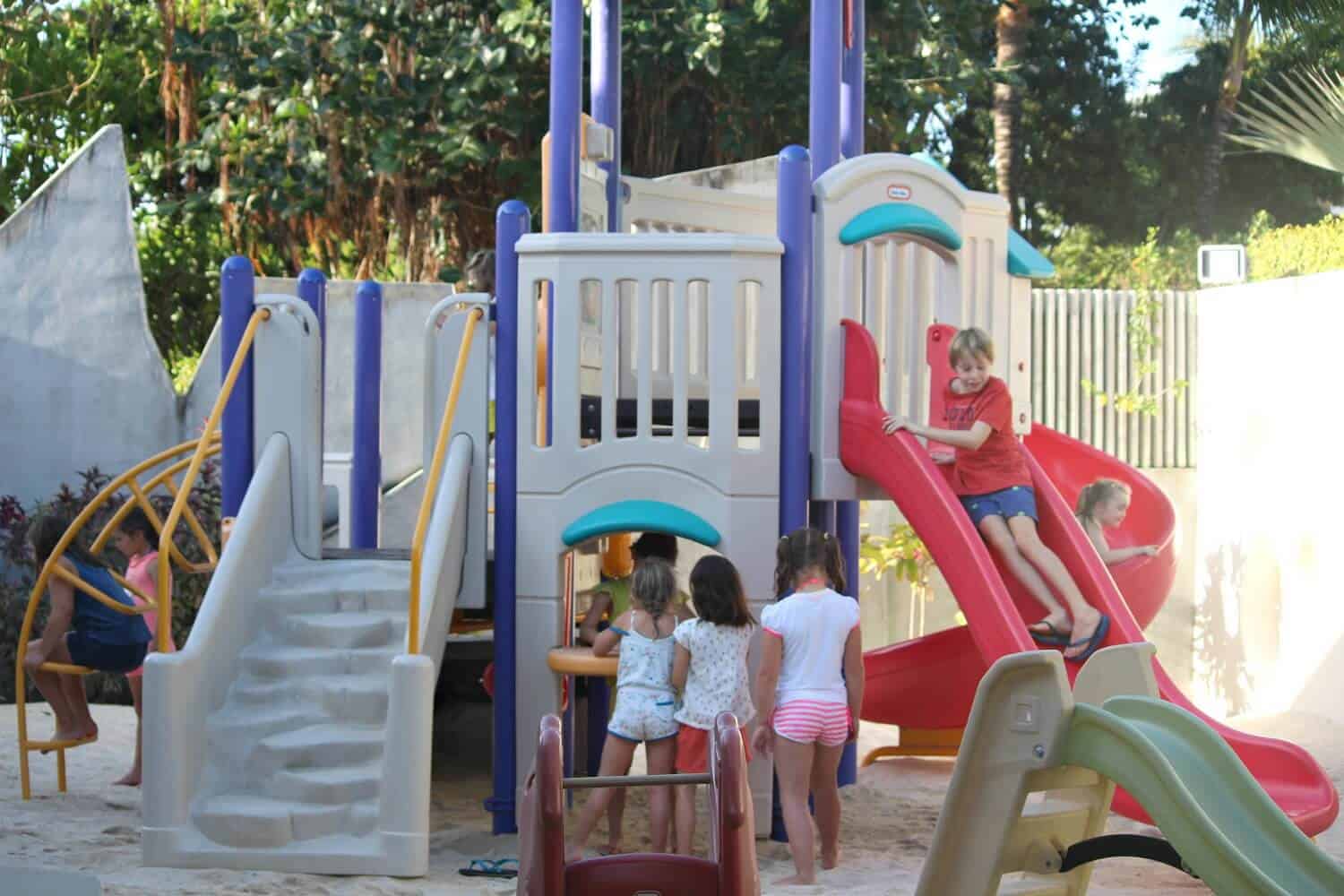 Teens club
They also have a Teens club for kids above the age of 12 years which is well equipped with a games room, pool table, tennis table. They arrange or kids get-togethers, land and sea excursions, water sports, campfires and even discotheques.
Fitness
There are three pools of which one is an infinity pool. The property also has a gym, pool, tennis court and a golf club.
---
Cinq Mondes Spa
While I did not visit the spa this time, Cinq Mondes Spa at the resort is surrounded by a true sense of serenity with its lava walls and clear waters. The spa offers a range of treatments from facials to massages to wellness treatments developed around Thali Sens, an original concept from the French-based marine cosmetology and thalassotherapy specialist Thal'ion. It also homes a Turkish Hammam.
---
Service
This is the only area where we were a bit disappointed. The resort was booked to full capacity and I think the staff was having trouble managing the demand. Every day to even get served water and spoons to the table was a fight. We had to wait for long even after requesting.
This was upsetting as you expect better service quality from a five star. Of course, there were pockets of good service too in certain areas of the resort, for example, the Boathouse staff trying hard to get me a scuba dive experience.
---
Verdict
Overall, we loved our stay and the resort as it was beautiful, well equipped, kept us entertained and maintained high standards in all areas, except maybe the service.
p.s This was a personal trip and all views and opinions expressed here are unbiased.
---