5 EASY kid's tiffin box ideas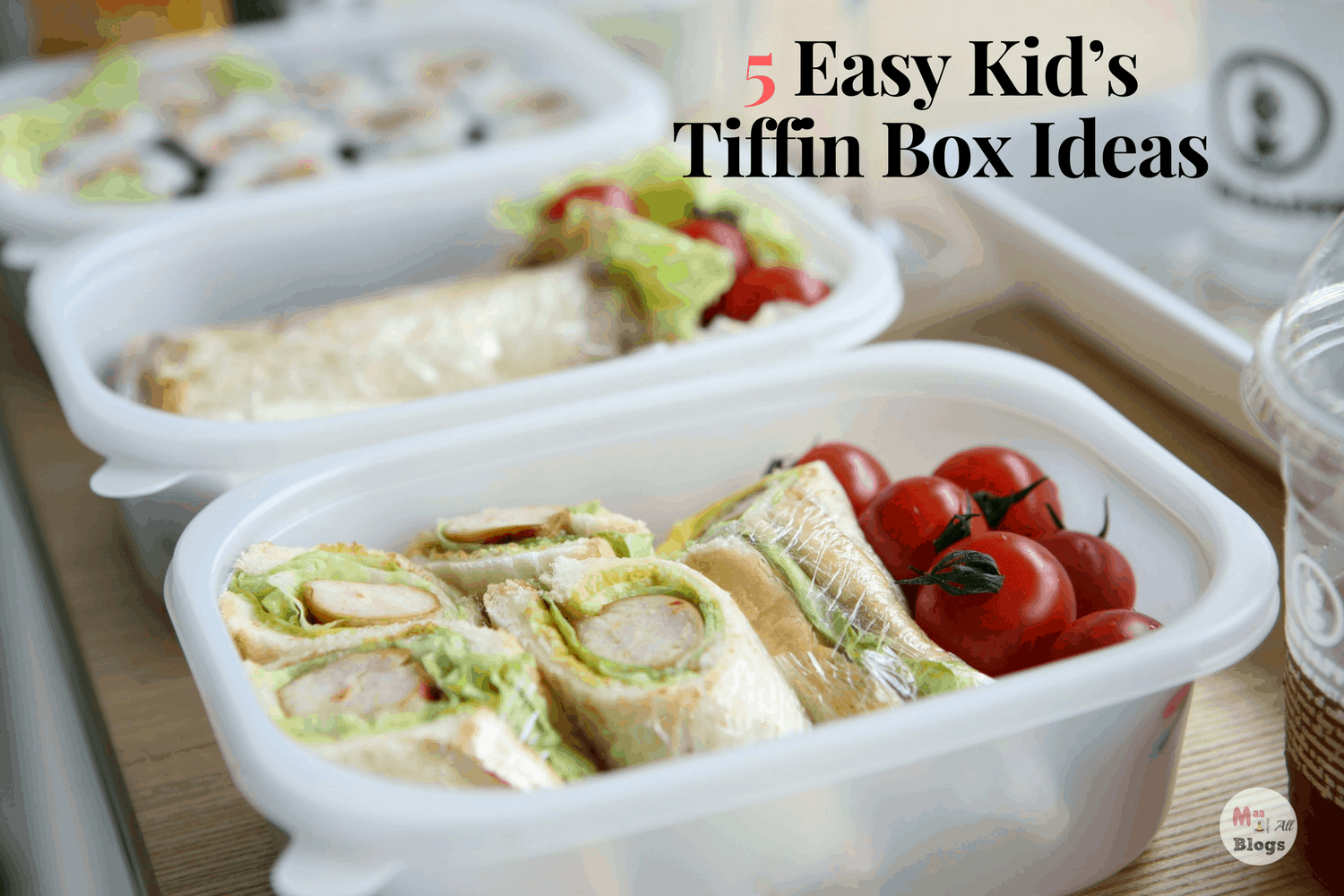 Schools have opened after the summer break and while your life is back to a routine the kids are having a hard time going back to school after long holidays. Packing lunch box is another struggle as they have to be lured into going to school by making their favourite dishes. Packing and finding the same food, again and again, can become boring for parents and kids. I have a system where we create a weekly chart for the kid's tiffin and even ask for my kid's input. Once the chart is ready I know I am sorted for a week. However, if you are bored of the regular poha/upma kind of options here are some more snacks for your kid's tiffin which we have compiled:
---
Paratha Wraps
Paratha wraps are one of the most nutritious meals for your kid at school. Cook small parathas preferably in ghee and make sure to make them small and soft. Put a layer of sauce or jam on it depending on your kid's liking.Then spread a layer of cooked vegetable on it which could be any vegetable of choice. Just wrap it around and its ready to be eaten.If your child likes it, then there is nothing better than this.
---
Stuffed idlis
It is a mini meal in itself. Mostly all kids love to eat potatoes. So, make a nice chatpata potato filling for this.Pour some idli batter into the mould and then add a spoon full of this potato filling in it. Again, top it up with some more batter and let it steam for 10 to 15 minutes. Your yummy stuffed idlis are ready to be packed.This will be surely loved by your little one.
pic credit
---
Ragi dosas
To your normal dosa batter just add one or two spoons full of Ragi powder and let it soak for fifteen to twenty minutes. Your dosa batter is now rich in calcium which is most needed by your growing kid. Just cook these dosas like how you would cook normally and serve it with some jam and sauce to cover up the slight difference in taste initially.
---
Bread rolls
Make some potato stuffing as per your taste.Don't forget to add some small veggies to it to make it nutritious. Heat some oil for deep frying. Take a bread loaf and dip it in water. Take it out immediately and squeeze it by pressing in between both the hands. This will remove excess water from it. Put a spoon full of filling in the centre of the bread and cover it up exactly how you cover up the filling while making stuffed parathas. Make sure the bread is sealed well from all the sides. Deep fry it when the oil is ready and yummy bread rolls for your kid are ready to be packed.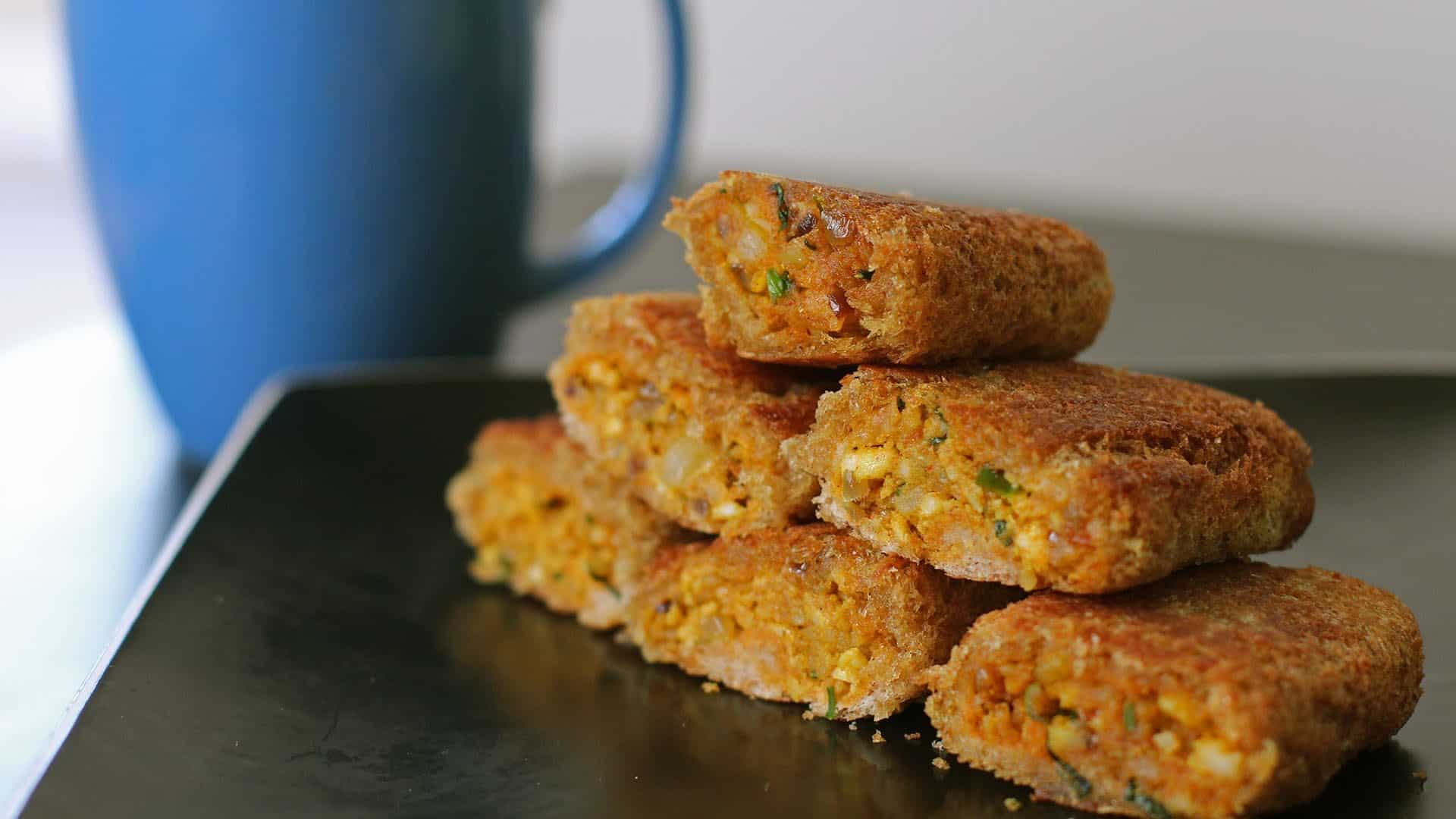 ---
Fruit salad
This is easy and very healthy option for children. They may be choosy about eating some fruits and leaving others as per his taste preferences. So, try to make the best use of the company of his friends and give him a fruit salad involving all seasonal fruits. He may be picky a few times in eating it but would accept it soon. Usually, in school kids would feel hungry after physical activities and play time and hence would eat whatever is given. You can even stack them on a satay stick and make it fun or make a fruit chaat by adding some chaat masala to it.
---
Hope these help you in packing your kids lunch box. Also, with this post, we are launching our #TiffinRecipes #Contest for the season. So ladies and gentlemen, send in your entries for quick, healthy and interesting tiffin snacks and lunch to [email protected] and stand a chance to win hampers from Kama Ayurveda, power bank and more.
---