As you must have realised by now if you're following my travel thread, that my Day 3  post has come after a bit of a gap after my Day 1 and Day 2 in Cape Town. During my travel, I realised that I was not able to do justice to writing or my explorations if I was trying to do both. So I shut my laptop and decided to be in the moment. Now that I am back and almost settled in, here is my Day 3 in Cape Town and many more to follow.
Day 3, in Cape Town should have begun on the same note ; Yoga session in the morning, then a sumptuous breakfast and then heading out. Instead, due to last night partying ( details omitted), I woke up late, just about managed to get ready and catch the tour. Gone are the days when the southern most tip of South Africa was Cape of Good Hope,  it was once believed to be the dividing point between the Atlantic and Indian Oceans, with all the geographical changes now there are two southern tips Cape Point and Cape of Good Hope. The drive from Westin, where we were staying, is a good 1.30 for Cape point and another 45 minutes to Cape of Good Hope.
The Cape Of Good Hope is an iconic point but I loved the whole experience of walking up to the lighthouse at cape point, climbing 126 steps up in the last stretch to the highest point to get the view and then coming back in the tram, more. The tram more popularly  known as the Flying Dutchman Funicular has an interesting history behind it's name. Also in the picture below you can see flags from multiple countries, this was an interesting fact. Though I did not get a chance to clarify this.
My expectations from this historical point was a bit more, but in reality it was just an abandoned tip of an island with a sign board. The location and the scenery around it was beautiful, but that's it. Get your pictures clicked with the signboard and mark the moment. Honestly, had there been no signboard, I would have completely missed the point. But being one of the most talked about things in South Africa, I am glad I did it and marked a tick on my bucket list.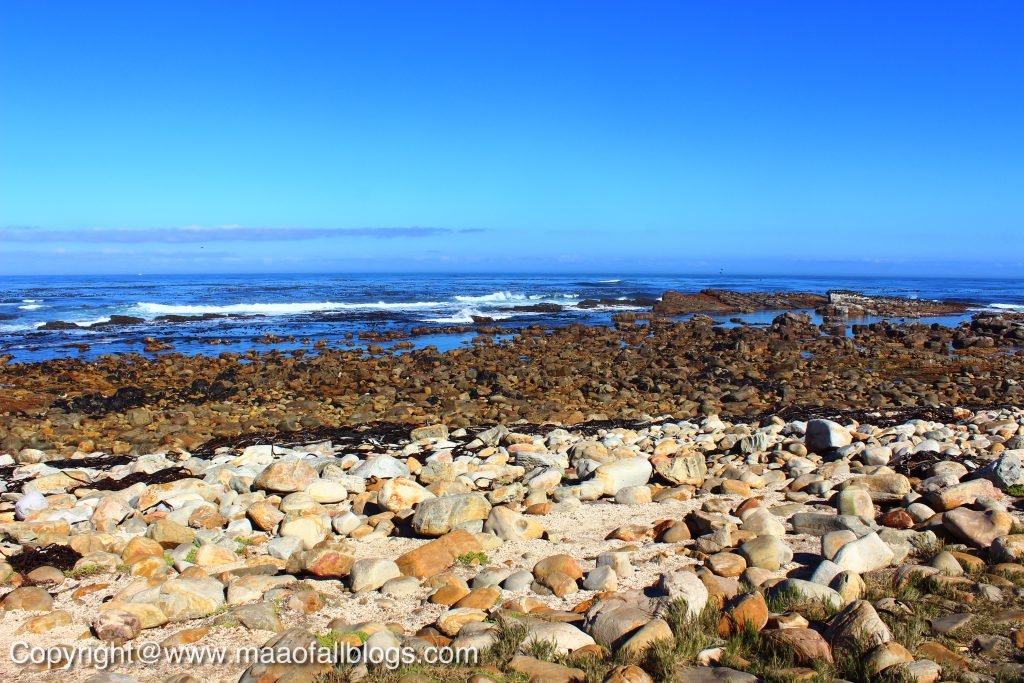 From here we headed to Simon's Town which is  a small settlement nestled on False Bay within easy distance of Cape Town International Airport. The town officially called Simon's Town, but often referred to as Simonstown, was originally named Simon's Vlek after Simon van der Stel, the Dutch governor of the Cape Colony between 1677 and 1699. The high point of this place is that it is the home of seals and penguins and has it's own penguin colonies where you can do activities like kayaking around them in water, clicking pictures with them or just gazing at them. Just so that you know they are not the friendly creatures that Disney has made them to be, they can bite! So avoid going very near of touching them.
I was feeling hungry now and we headed to the Harbor View Restaurant , which has a splendid location, right next to the rocky shore, with stunning views of the landscape. The food was finger licking good and so was the wine. I would definitely recommend to try the place. The waiter also made minor adjustments to suit my palate, which was slightly beyond my expectations :). Needless to say I was pleased and content and ended my day on a very happy note!