When you fall in love with flavours, the taste, the looks, the simplicity & its goodness. You know it is going to be the best ever thing you ever had. Food that doesn't only appeal in layout but in taste does that to me. I have always loved my fish and always wanted to dive inside this cuisine. So when #TheMaaTeam team was invited by Sofitel BKC for their 'Pet Pujo Jalsa' aka Glimpse of Bangladeshi flavours which was on from 18-27th of March, for dinner, I readily agreed.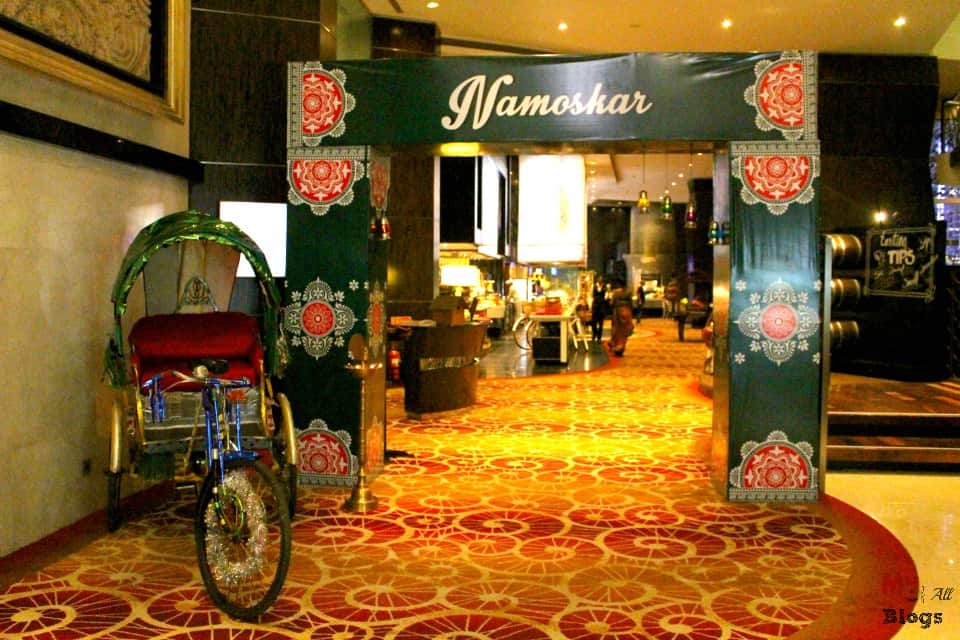 The first step took inside the Pondicherry Cafe was magical. The ambience looked fantastic, but there was nothing Pondicherry about it naymore, I was in the streets of Bangladesh. There was 'Jhal Muri' on cycles, earthern pots strewn around to create an atmosphere.
The place was huge & so were the entire layout. I asked myself, how my I going to eat all this. I wanted to gorge on everything out there. I pulled up my sleeves and got ready. I took a walk around the to figure out what I would like to start with. Each dish present there looked lovely and I so wanted to have everything.
Chef Siraj specially flew down from Kolkata till the 27th March 2016 for lunch and dinner.
He is also well known for being the personal chef of President Pronab Mukherjee and also having cooked for the Indian, American and the Russian Presidents.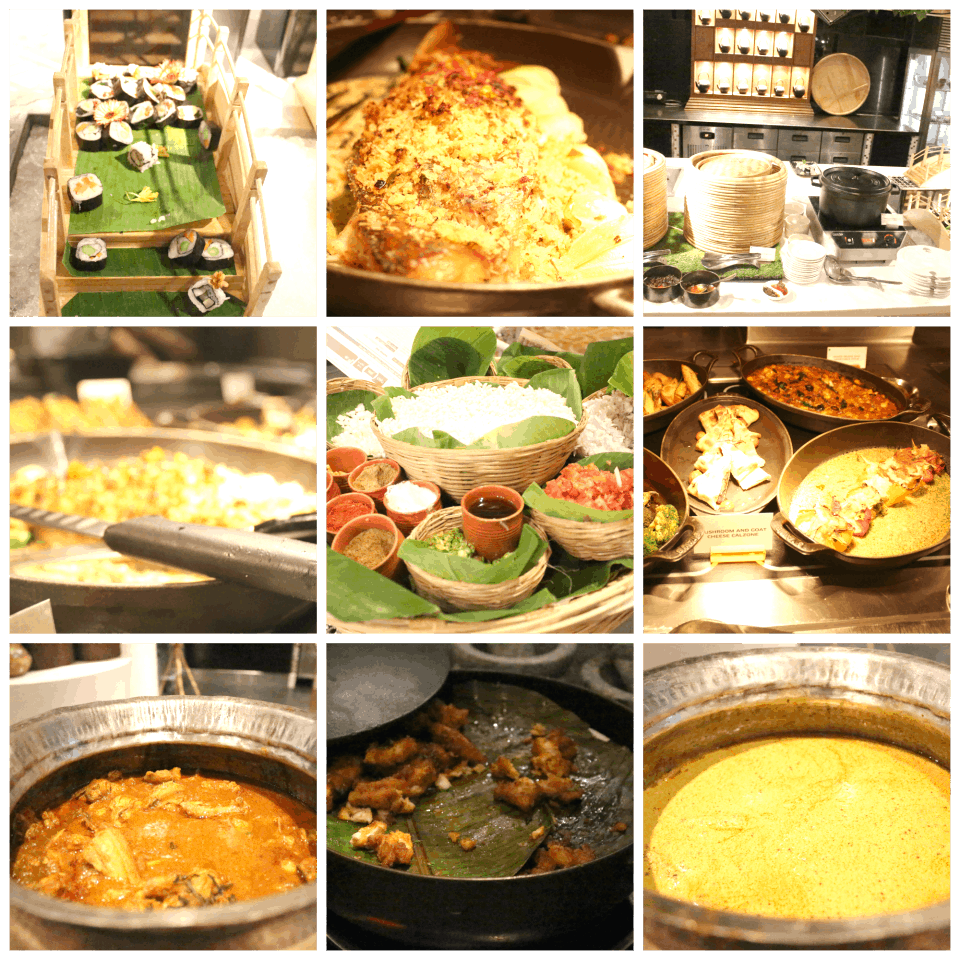 The lay consisted of delicacies such as Macher Paturi, Kosha Mangsho, Posto Bora, Mutton Sahi Korma, Ilish Polao and sweets like Rasogalla, Misti Doi, Gurer Sandesh to name a few.
Here I realised that Bangladesh shares a common culture, language and history with its neighbouring Indian state of West Bengal. This shared culture also carries over to their dishes and many recipes are shared across borders, sometimes also referred to as Bengali cuisine. Bangladeshi cuisine may not be known to many. The cuisine varies between very sweet and mild to extremely spicy. The use of spices for both meat and vegetable dishes is quite extensive and include many combinations.
My favourite was the fish cooked in mustard gravy, Shorshe Mas and beetroot cutlet. Beetroot is something that I have been struggling with to come up with interesting recipes and the cutlet with some peanuts and and grated beetroot made a very interesting dish. The Payesh was to die for!
The Salad and starter lineup was basic with a very nice and hearty Mashed aloo pitika and a Prawn salad. There were dimsums and sushi and baked fish and what not, this was not a part of the Bangladeshi cuisine but an addition to the overall assortment. Having said that the dimsum and the sushi were just average.
Katla Kalia, none can find this dish in most of the weddings. Pond Fish simmered in Onion , tomato Gravy and full of aromatic Bengal herbs. Doi Potol (Parwal in curd based gravy), Palok Borir torkari (Spinach and daal wadis cooked in mild spices) and AamDaal and mutton biryani and Ghee Bhaat to name a few dishes.
Desserts filled a huge table and there were chocolate rasgullas( as exotic as it sounds, it just was zebra colored rasgulla), Payesh(which was the star as I have already mentioned),Kesar Chum Chum – the Bengali sweets are hard to resist. This was absolutely amazing and so was the Gur Sandesh (awesome). There was also a counter for London dairy ice cream which fulfilled my chilhood fantasies ;). Some desserts which I thought were average were Mohanthal and chocolate pastries.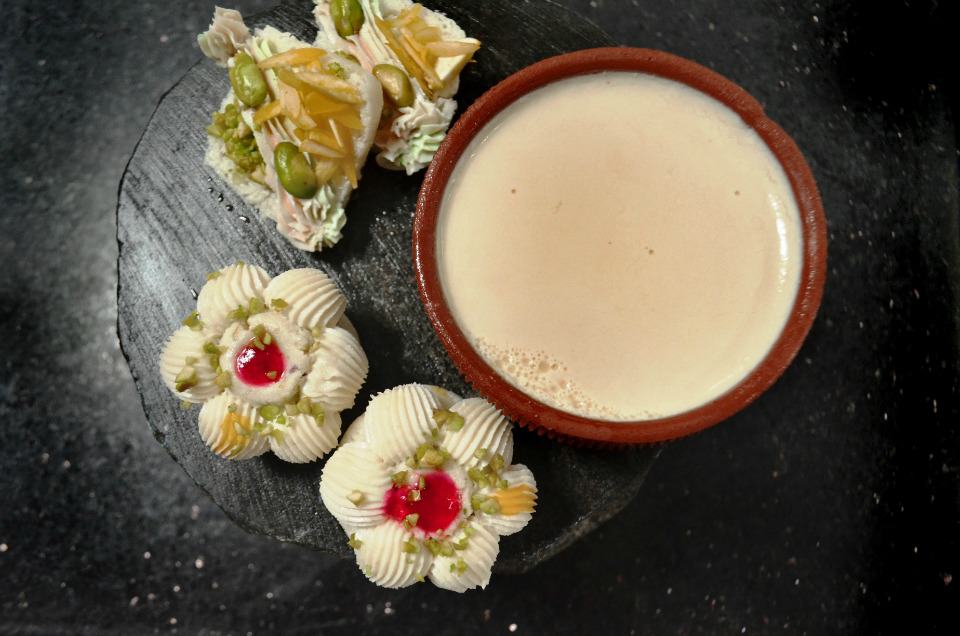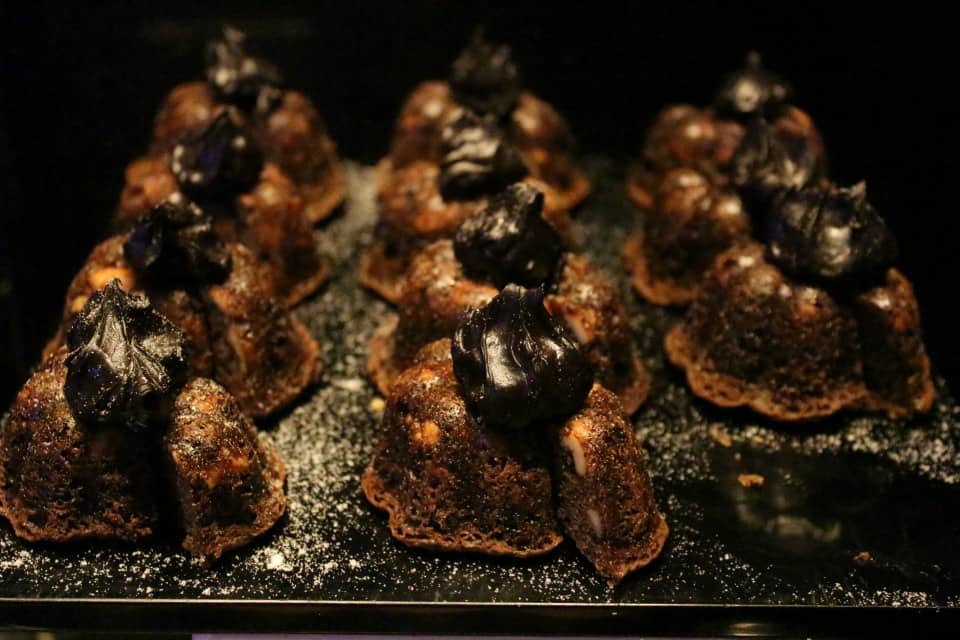 My Verdict: Everything in the Bengali cuisine was exotic and yumm, beyond that it could get better. Now waiting to see what they can do with another region. When it came to Bangladeshi food, they nailed it!
Price: Lunch and Dinner – INR 3,400 (all inclusive)
For table reservations, please call +91 (22) 6117 5115
About Sofitel
Sofitel is the elegant answer to a luxury traveller's quest for the good things in life. Each hotel illustrates an artful blend of local culture and French soul. With an innate sense of new French art de vivre, Sofitel hold themselves to a heightened level of excellence and refinement. Over 120 addresses in 40 countries across the five continents appeals to modern status seekers, who have something special and unique that makes them stand out from the crowd. Each hotel is differentiated by its "cousu-main" service, graceful design, creative and inspired gastronomy in major cities like Paris, London, New York, Rio de