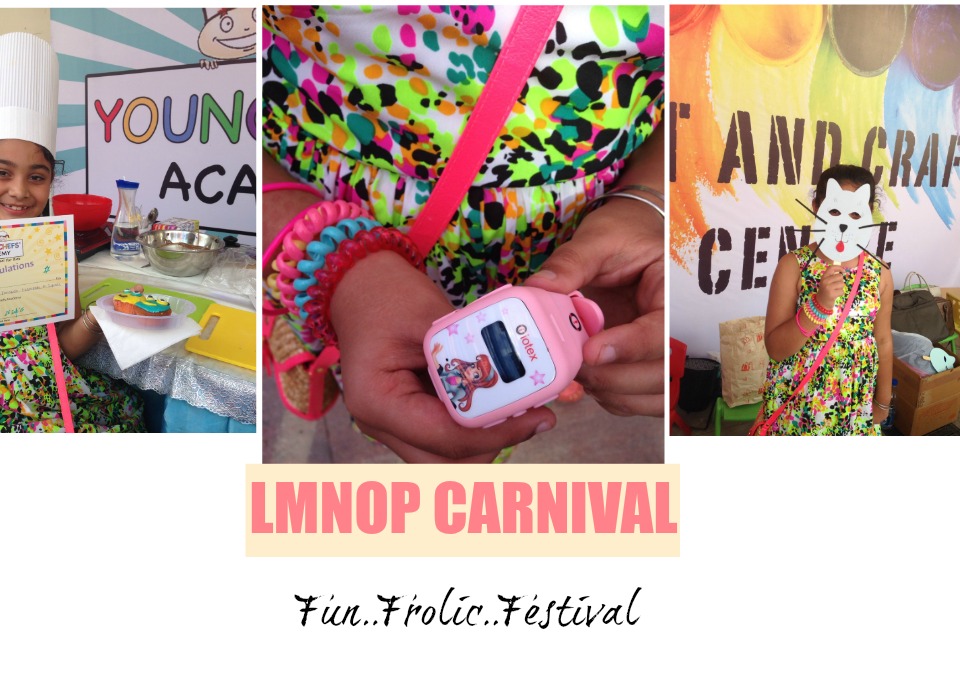 As we are growing, so is our base. Many moms like you want to get attached and experience the fun events that #TheMaaTeam is invited to. One such beautiful and enterprising mom, Neha Vij, attended LMNOP Carnival that was organised in Delhi on our behalf and this post talks all about her experience there. So get ready to meet Neha and see the event through her eyes;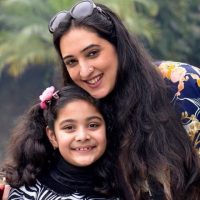 Let me introduce myself I'm a 'WORKING MOM' !!! Juggling work home and kiddos!! Though I'm blessed with a joint family and have a lot of support but every now and then you just need TIME OUT!!
And taking your child out for a carnival means some quality time well spent and that's what this event was- an amalgamation of Fun, Frolic and Food!!
Innovative in Gadgets, that caught my eye was this Child-friendly GPS watch with a phone installed!!! You can know where your child is at any given point and call them too. It even had an emergency button your child can press if they feel unsafe in any way!!
It was cool and a necessary in today's time and age !!
Check it out at www.iotex.com
The second Cool and I am understating the word "Cool "when I say it ……was something that brought out the Kid in me!!
I will let you see it for yourself!!!
Yes !! The GIZWHEEL!!
My jaw dropped and if it weren't for the wedge heels I was trotting in. I would've given it a whirl!!
You can find them at gozmoworldgadgets their Facebook page!
We also found some very creative Photographers with unlimited ideas for baby shoots and family portraits were one of the highlights for the event. We got clicked at one of the booths too!!
One of the activities that my daughter Anaavi enjoyed thoroughly was cupcake decorating organised by YCA (young chef's Academy)
YCA surprised me with the kind of approach they are taking to teach young kids about the Science of baking the Mathematics of measuring ingredients all rolled up into a yummy cupcake, which we gobbled up as soon as Anaavi finished decorating.
They even gave her a Certificate to remember her experience with them.Time well spent!!
There were more events like gardening for kids, storytelling, and an art corner to show off their creativity!!
Anaavi is an artist too!!
After this, we enjoyed the rest of the shopping area with varieties of beautiful outfits for babies and little girls….The couture outfits stood out of the crowd !!
Cute and gorgeous outfits for the little divas were head-turning and were a treat for our eyes!
Bed linens and homeware for the tiny tot was another small thing that made a big difference to a baby room! Baby elephants and cute little owls.
The decoration and party ideas for kids Birthdays or any event was another must see!
Minions, Bumble Bee, Hello Kitty, Spiderman, Tigger!! Carry bags and caps for party favours!!
To wrap up, the #LMNOP kid's carnival held at the EMPORIO Vasant Kunj New Delhi was a one-stop shop for all Kiddos and Mommies looking for a fun day out with some shopping on the side!! We had a super fun-filled day!