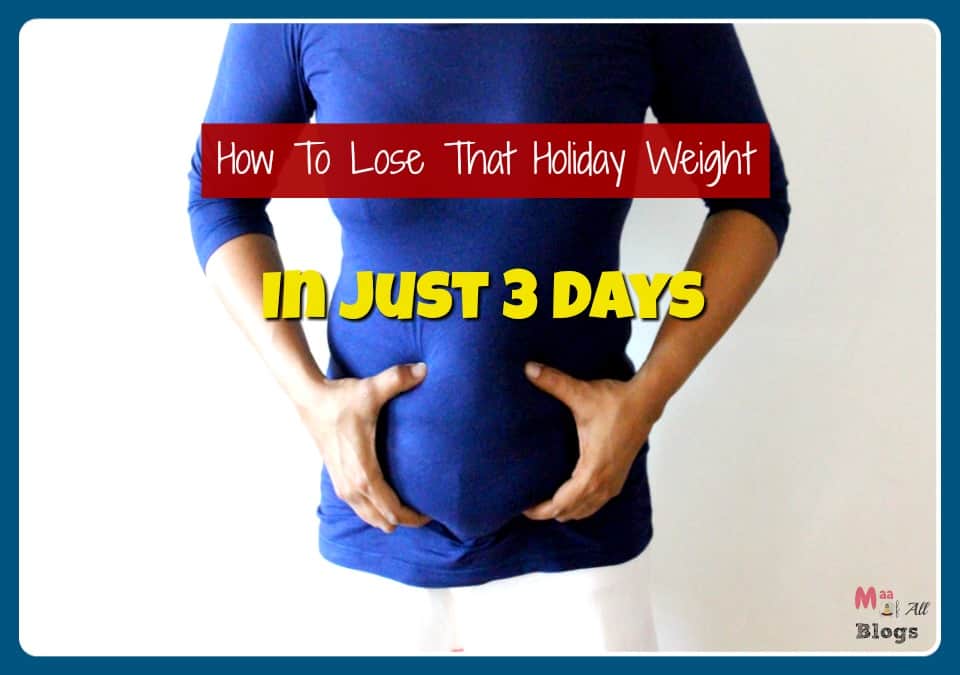 Back from a lovely holiday and the weighing scale is tipping on the other side? It's quite common to gain a few extra kilos when we are on a holiday. We tell ourselves to enjoy and eat well, rest and have fun, which is absolutely ok and infact, I would say a must do. But then how do you justify that daunting figure on the weighing scale? I would just holiday for ten days and put on a good 2-3 kilos and then take months to get rid of it. This was my constant problem until I met Vidusha Parashar, who is also an expert on the MaaOfAllBlogs Expert Panel. She saw me struggling and suggested that I go on a detox diet for just two days when I get back from a holiday to lose all those extra kilos (1-1.5 kilos).
This time, we decided to pass on this simple diet to all the blog readers.
Vidusha is a Wellness expert. She is a qualified Diet Counselor &
a Naturopath. She has been running her Diet Consultancy for the last 10 years in Mumbai & Delhi. She is best known for her scientifically designed program based on "Nutri-Genetics" i.e. the study of nutrition based on the genetic makeup (Prakriti) of an individual.
Numerous clients have benefitted from her Blood Group based Diets helping them lose weight the natural way—with no artificial / chemical
supplements. Which is where our ideologies meet.
Few things that Vidusha insists on and I agree with her;
If you start feeling low or very weak during the diet, or you have a low blood pressure, do not do this diet or stop it there and then. Since she is not customising this diet this is a request. We don't want you to fall ill, you are your best judge.
Do not start this diet on Day 1 after you return from your holiday. Take a day off, settle your house, kids and put that feet up for a while before you start. You have to be mentally at peace.
Do not keep pushing this, as the quicker you go on the detox diet the faster you will lose the excess weight.
Avoid as much salt as possible. Salt causes water retention and bloating.
If you feel too hungry by night. Have a glass of milk.
Results may vary from person to person. This is just a general diet plan
You can start your fitness routines from day 3, day 1 and 2 just walk and take it easy.
DAY 1- DETOX
Morning: Have lemon water – Squeeze two lemon into 2 litres of water, add mint leaves to it. This water has to be consumed in the next 3-4 hours.
Breakfast: Vegetable Juice – Churn bottle guard, carrot, cucumber in a mixer, strain and drink. You can have any vegetable juice. This is just an example.
AND
1-2 Chilas (yellow (moong) lentil pancake)/1 Green chutney sandwich with tomato or cucumber/ a bowl of sprouts
Mid Morning: Fruits ( as many as you want)
AND
Boil cinnamon in 1 litre of water and drink in the next 2-3 hours
Lunch: Have a late lunch, maybe by 3 pm. 2-3 yellow moong dal chilas + Veg Salad
Tea: By 5.30 pm ; 1 cup tea, nothing along.
Dinner: By 8pm ; Fruits and salads no salt/ Wheat flakes with milk
Activity: 30-35 min brisk walk
CLICK HERE TO GET THE DAY 2 AND DAY 3 DIET