Let me start by saying I am not exactly a connoisseur of art, I am just like any of you an art admirer. But then KalaGhoda Festival is not like an exhibit of an art gallery, it's an offbeat shopping hub, it's a place where culture meets the city, where established names in the film industry/art/food and various other finer fields share their knowledge, where the entire city comes down to appreciate art. It's just a lovely place to hang out and probably the easiest way to introduce art & culture to your kids who hardly go anywhere except for your weekly trip to a nearby mall. I have been visiting the fest for the last 4-5 years and taking my elder one too. This is my bit of #RaisingKidsTechnologyFree. This year I decided it was time for my younger one (almost 5), to get his first taste of the festival.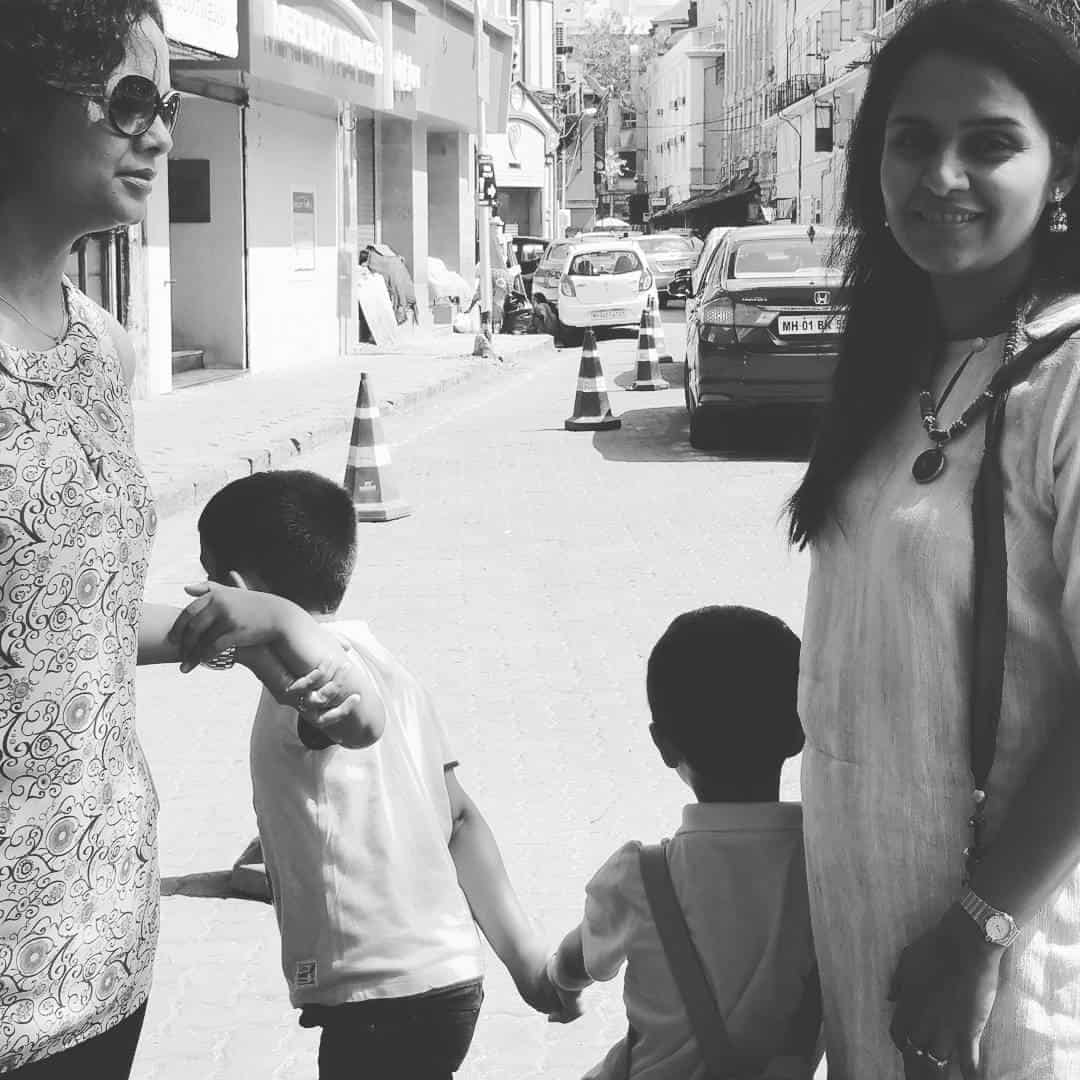 Five as for me is a good age to introduce them, they may only enjoy the vibrancy of the fest and take part in a few kid-oriented workshops, but in the end, they are grasping and learning. At this age, they are also very adaptive. Unlike my almost 10-year-old, who has very clear likes and dislikes.
We all know that our brain is divided into left and right and those with the right brain are more creative and those with the left brain have a logical and analytical bent of mind. But imagine if both left and right brain of the child worked together, how well your child will perform. No, you don't need a midbrain activation programme for this, just introduce them to art and culture at an early stage. Kids that are exposed to the arts will have their cognitive skills mature so that their right brain will be as developed as the left and their full potential will be achieved.
Exposure to anything creative, will open their minds and enhance their creative skills as well.
It's a definitely a better place to visit than a crowded mall. Plus aren't you already bored with doing that every weekend?
It's a great way of connecting with your child in a fun way. No books, no stress, just connect. Tecah them about their culture as well
You will be raising a budding artist. Your kid will learn to express feelings, with or without words. I think that's what art does to you. Plus it's a great way of venting out.
Also it's a great shopping hub for parents. Just love out-of-the-box stuff you can find there.
Some more installations there;
So if you haven't already been there, it's just on for one more day…head out to the Kala Ghoda Festival. It ends on 14th february. And don't panic even if you miss this year's there is one that happens every year, just add it to your list of to-dos