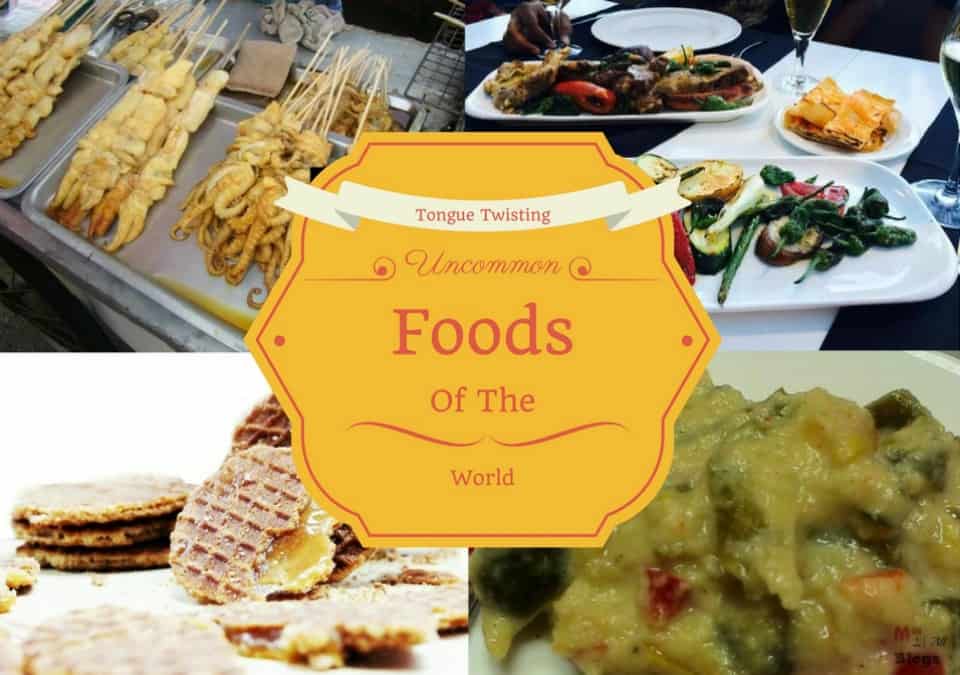 Life is about gaining new experiences every day, all along. These reveal to us a different perspective each time about things. When it comes to food there is just so much
to explore and try, especially when you travel to different countries and are exposed to different cultures. Let's check out some unheard, uncommon food that people have tried during their explorations;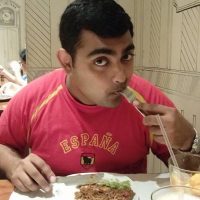 Ankit Srivastava, a management consultant, and a Travelophile is a complete foodie and trying out different cuisines when he travels is a passion. Some of the unique things that he has tried; 'Fischbrotchen' in Hamburg. Some deck workers recommended it, we didn't know what it means in German. Turned out it was raw fish and pickle sandwich. He has also tried has had blood sausages in Madrid(made of pork blood), Stroopwafels in Amsterdam(is a waffle made from two thin layers of baked dough with a caramel-like syrup filling in the middle), Fried Seahorse amongst many other unique dishes.
Rajiv Sinha is an entrepreneur from Dubai: He found Muttabal, a Mediterraneann recipe, made out of egg plant, quite unusual and unique. He has also tried a stuffed lychee dessert and says that it was delectable.
For Monica Goyal, Simla mirch halwa was one of the most unique dishes she has ever tasted. Spicy ingredient to make something sweet. This definitely deserved a mention here.
Aditya Raghuvanshi who works and lives is Los Angeles has tried many adventures cuisines. He reminiscences;
There's this hipster restaurant in Los Angeles called Wurstküche (literally Sausage Kitchen). They have a menu section called economics which lists sausages made from rattlesnake, rabbit and alligators meat. To be frank, I chose the rattlesnake sausage to gross my friends out who were the with me, but I was pleasantly surprised as the rattlesnake and rabbit with jalapeno peppers combo was buttery, spicy and juicy. The meat tasted like a cross between chicken and lamb. As it was already a sausage there wasn't any icky factor to overcome other than the strange taste.
The real test came for me much later when I saw a friend having chapulines in a Mexican restaurant. He passed a cup over to me which contained grasshoppers fried in spices which smelled faintly like Indian masalas. These are quick bites but weird as hell because you can feel the tiny grasshopper legs as you squish the tiny body in your mouth and its hard not to throw up. Not because if the taste which is quite spicy, but because of the image you have in your head os what's going on in your mouth.
Nikita Agarwal rates Ubadiyo
(Gujarat) and Fogla ka raita( Rajasthan) as unique Indian dishes to try. Ubadiyo is basically all the winter veggies are put in the earthen pot with lots of spices. It's made with wild black papdi only available in Bhata village along with yam, sweet potato and brinjal marinated in a basic ginger and chilli paste and baked in a clay pot. Then it is covered with a green leafy vegetable. The flame is slightly under the ground and the pot is turned upside down. The veggies are cooked with the natural juices of the veggies and is very spicy.
Fogla: Dry vegetable found in Rajasthan.
Some of these dishes are even difficult to find in google and I personally found them quite unique. Have you tried something out-of-the-box ? We would love to hear from you.