'Bhai Dooz' is a festival that makes a bond of a Brother and a Sister grow stronger!!
I have a real sister and many cousin brothers, hence coordination of venues and timing is imperative this day!!
The outfits, the gifts, sweets and scrumptious lunches followed by the endless family sagas and gossips are the order of the day!!
As much as I love this day, the real sister and brother love is what my mother and her brother share. The intuitiveness, the secret jokes, and endless stories is what I have missed.
Another the real sibling brother sister love I have witnessed growing is in my own backyard too, my elder daughter Anaavi ( 8yrs) and My Son Aarav (2yrs).
Our both sides of the family are either all boys or all girls so this scenario is new to me too and I thoroughly enjoy watching them grow together, the concept of sharing is a myth as of now but the bond that is nurturing is priceless!!
Searching for the mythology behind the occasion, I did come across the story that explains the why behind it all …..
According to Hindupedia- The Hindu Encyclopaedia
The story of Yama and Yamuna:
King Surya the Sun God, was married to a beautiful princess called Sangya. In the course of a year, she presented him with twins. The twins were christened Yama and Varni (Yamuna), and they grew up together. However, Sangya after some time, was unable to bear the brilliance of her husband, and so decided to go back to earth. However, she left her shadow, Chaya, her exact replica, behind, so that to Surya, it would appear that she was still there.
Chaya turned out to be a cruel stepmother and was very unkind to the twins. She soon gave birth to her own children and then convinced Surya to drive out Sangya's twins, Yama and Varni from the heavens. Varni fell to earth and became the river Yamuna, and Yama went to the underworld (hell) and became the Lord of Death.
Many years passed since this incident. Varni married a handsome prince and was content and happy in her life. But she missed her brother and yearned to see him. Yama, too, missed his sister and decided one day to visit her. Overjoyed by news of her brother's visit, Varni prepared a great feast in his honor. It was two days into Deepavali, so her home was already decorated with lamps. She lovingly prepared a feast, including all the sweets and delicacies that her brother loved. Her husband, the handsome prince, was very happy seeing Varni, so dedicatedly, preparing a welcome for her brother.
Yama, too, was delighted by his sister's loving welcome, and the brother and sister spent a pleasant evening in each other's company, after their long period of separation. When it was time for Yama to leave, he turned to his sister and said, "Dear Varni, you have welcomed me so lovingly. But I did not bring you a gift. Ask, therefore, for something and it will be yours."
"Your visit is gift enough," replied Varni lovingly. "I have no need for anything else."
But Yama was persistent. "You must let me give you a gift," he insisted.
"Okay," agreed Varni, taking a moment to think. "I ask that all brothers should remember their sisters on this day and visit them if they can, and that, on this day, all sisters should pray for the happiness of their brothers."
"So be it!" proclaimed Yama, "And I grant all brothers who give their sisters a loving gift on this day a long and healthy life!"
Learning the true story behind a festival and understanding it makes the celebration more meaningful!!!
Researching and sharing this story was a true delight!!
Happy Bhaidooj to all Brothers and Sisters!!
Stay Blessed!!
Until next time,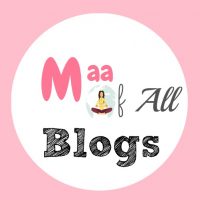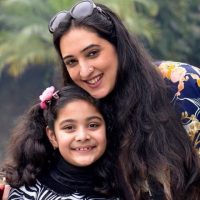 This article is contributed by Neha Vij Sharma, who is a mommy to a beautiful girl and a very handsome young man. She is now an active part of the Maa Team! She is a compulsive foodie and loves to experiment with food. Stay tuned to more and more interesting recipes from her.