Recipe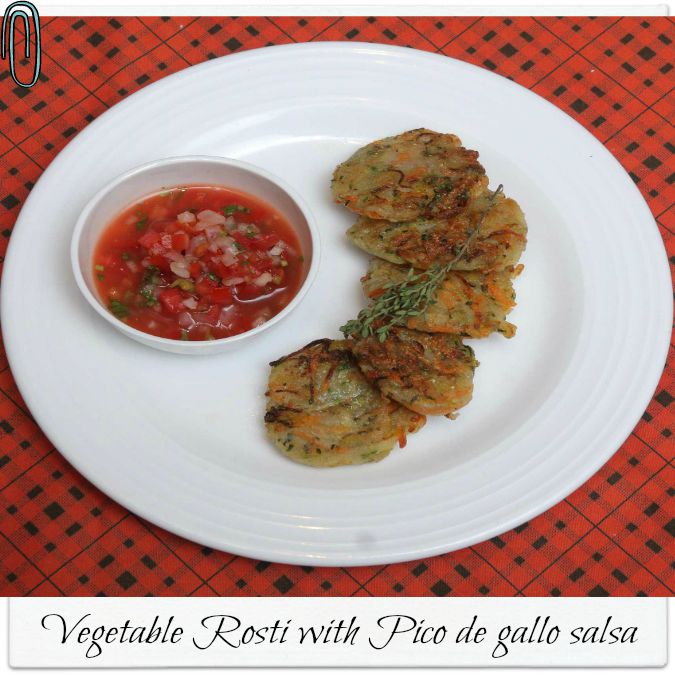 Pre-preparation time : 20 minutes
Preparation time : 15 minutes
Serves : 4
Ingredients Quantity
Potato 400 gm peeled, grated
Carrot 100 gm peeled, grated
Pumpkin 100 gm peeled, grated
Zucchini green 200 gm grated
Salt 2 tsp
Thyme fresh 1 tsp
Olive oil 200 ml
Black Pepper to taste crushed
Method:
In a mixing bowl, mix all the grated vegetables and add a good pinch of salt, mix well and keep it for 5 minutes
Squeeze the vegetables to remove excess salty liquid.
Add thyme, seasoning and mashed potato for better binding
Make small patties of the mixture and dust lightly with refined flour
In a pat, heat oil and shallow fry rosti on a medium flame
Serve hot with Pico de gallo salsa
Executive Chef, Plaza Premium Lounge, India
This Recipe is contributed by chef Ankit Mangla, who is one of the youngest Chefs to have been awarded the prestigious title "Master Chef International Cuisine" by the Indian Culinary Forum 2014-15. Chef Ankit has over 10 years of culinary excellence specializing in Mediterranean cuisine with a love for Italian, French, Lebanese, Greek, Spanish, Moroccan and Turkish cuisine. He loves to dabble in South American cuisine from time to time.