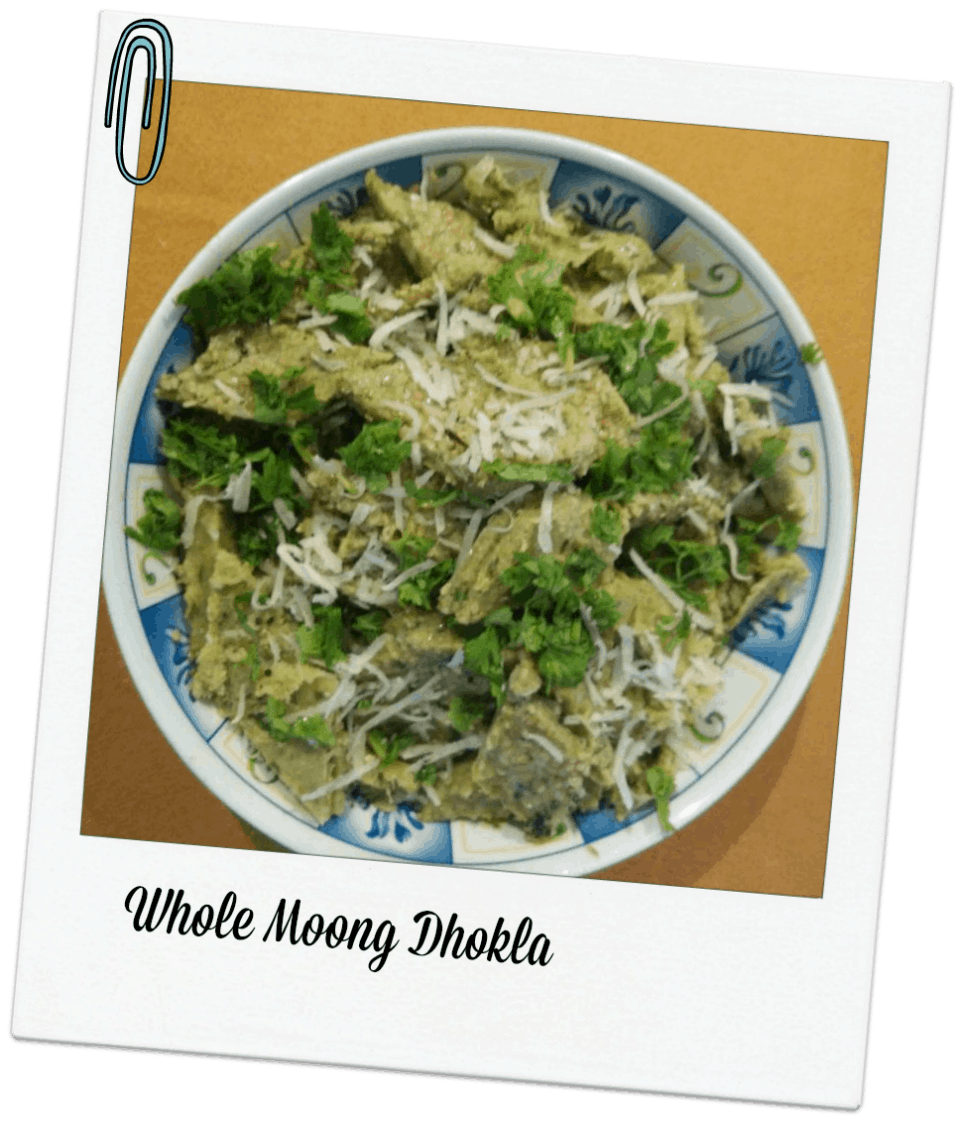 Ingredients
1 cup whole moong
Veggies of your choice finely chopped or grated. I used finely chopped onion, Palak and grated carrot
Green chillies (I used only 1)
Garlic
Ginger
Cumin/jeera powder
1 tbsp curd
Haldi
Salt
Hing
Oil
Eno (optional) (I avoid)
For tadka
Oil
Mustard seeds
For garnish
Cilantro
Grated coconut
Sesame seeds
Method
Soak the whole moong for 5-6 hours. (Overnight)
Grind it along with green chillies, garlic, ginger, jeera powder, curd and a little water to make a paste of dropping consistency.
Add salt, haldi, hing and some oil. Add the veggies of your choice to make it healthier.
Spread it into greased plates and steam.
You can add Eno for additional softness, but I avoid.
Also before steaming only, I sprinkled some sesame for added crunch.
This will take about 15 – 20 min to steam and then rest it for another half an hour.
Cut in the desired shape.
Heat oil in a small pan. Crackle some mustard seeds and spread it evenly on the steamed dhoklas.
Garnish with finely chopped cilantro and grated coconut.
This recipe is contributed by Seema Kakade
As mothers, we would like to provide only healthy food in the tiffin to our kids. But more often than not, the tiffin comes back untouched, breaking our hearts.
So, as every mother, I have been striving to figure out how to make healthy food interesting and wholesome at the same time. Most of these are traditional recipes, to which i have added a modern twist to suit the kid's interest.These are few of the gems I have discovered along my journey.