Savoring a good meal in good company. Taking time out of our sometimes-too-busy lives to practice gratitude. These are the traditions that make, Thanksgiving, a really festive time and brings families together. This is one beautiful festival that I would proudly embrace a culture beyond mine.
Godrej Nature's basket was conducting 'American Food Festival' on the occasion of Thanksgiving on November 24 at their Bandra store, and when I heard that this will have a live culinary demo by Celebrity Chef Sabyasachi Gorai, (Chef Saby), I just had to be there. Chef Saby, assisted by Deputy Principal Officer Deanna Avdeen from the US Consulate curated a few recipes at the store.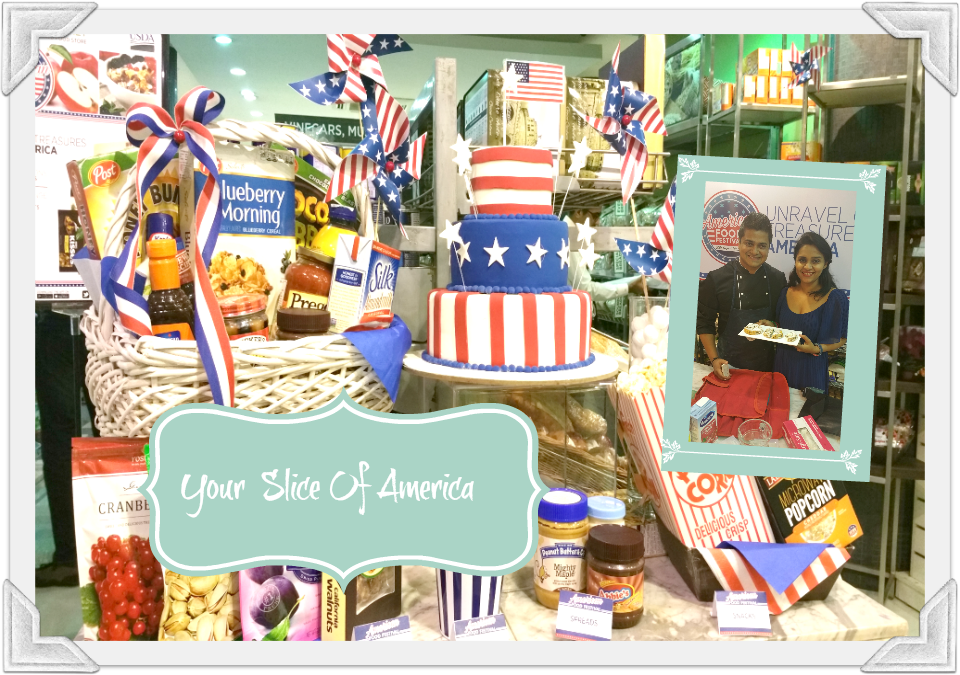 We were all handed the recipe prints while the chef cooked; Ancient grain risotto with pumpkin and seasonal fresh mushroom, Sweet potato gratin monetary jack and fine herbs and desserts like Cherry and chocolate pie and Bourbon chocolate tart and much more!
I am also sharing two recipes curated by him here. Do click on the picture to get the full recipe.
This evening got a lot more favorable when in transformed into one with wine, cheese and foot-tapping live music. I got to have was joined in by Chef Vicky Ratnani, Perizaad Zorabian, Chef Varun Inamdar, food show host Rakhee Vaswani and popular food blogger and curator Rushina Munshaw Ghildiyal.
The American food festival is on till December 13 at all Godrej Nature's Basket stores. A short video to give you the feel of the evening, where I got to meet the lovely Perizaad Zorabian.
Hope you enjoyed reading this as much as I enjoyed being there. Until next time …
Signing off,
About Godrej Nature's Basket:
Godrej Nature's Basket is a retail venture of the Godrej group and is today India's foremost retail destination for fine foods from across the World. Started in 2005 as a single fresh food store, it has today morphed into a 33 store chain of premium gourmet Stores strategically located at high street locations in Mumbai, Delhi, Gurgaon, Pune, Bengaluru and Hyderabad. The Gourmet retail chain boasts of stocking the best international and domestic wines, cold cuts, meats, cheese, organic foods and a large variety of pastas, noodles, beverages, exotic and rare ingredients, meals, sauces, preserves and packaged food from around the world. Every item on the shelf is handpicked from the very best that Europe, Australia, Asia and the US have to offer. It caters to the refined needs of up-market urban consumers for irresistibly authentic world food and ingredients.