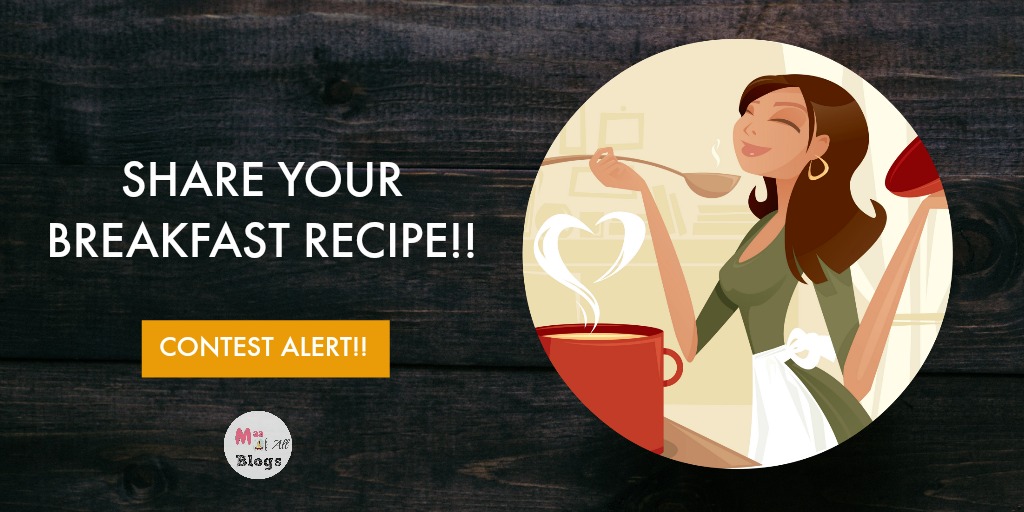 If I could have one magical superpower would wish that my breakfast table is laid every day at the swish of my hand.
I am sure some of you feel the same way.
I am bringing this contest to ease my pain and yours.
I will be giving away 3 hampers to 3 winners and all we need are
Simple creative recipes is what I am looking for that will be rated on the following parameters;
Ease of cooking
Creativity
Time taken to cook it
Appeal to the kids
Healthy Options Will be preferred
http://maaofallblogs.com/2017/07/tiffin-box-winning-recipes-revealed-and-more-series-ii.html/
The Contest Steps, Rules & Regulations:
All steps mentioned below are to be read carefully and are mandatory.
Click the blog page link and subscribe to the blog.
Like our Facebook Page
Email us the recipe with pictures at [email protected]
Share the contest on your Facebook pages tagging 5 of your friends and @maaofallblogs using #BreakfastRecipesWithMOAB.
Comment on the post below and let us know you have mailed the recipe. You can also comment and let us know your thoughts about the contest and recipes.
Please note once the recipe is submitted, you are giving us the right to publish it on our blog anytime.
The contest is open internationally from 10 am- 14th Jan 2018 to 12pm-21st Jan, 2018.