Evening snack time is always a big decision for me. Kids get hungry and milk is not enough to satiate them. Also, they go down to play and need energy. This is also the time when I get my hunger pangs and crave for something tasty. This means one more recipe/ decision on my head. I want something quick and healthy, whereas the kids are looking for junk and if I don't have something ready quickly they get their way.
Here is a recipe I created and they are yummy moms! Do try!
---
Oats Poha Tikki
Ingredients:
1 cup poha
Salt to taste
1 tsp amchur powder
1/2 tsp red chilli powder
1/4 tsp haldi
1 boiled and mashed potato
1/2 cup oats
1 finely chopped green chilli
finely chopped coriander
2 tsp sugar
---
How to make Healthy Oats Poha Tikki
Wash the poha in a sieve and give it time to become soft and fluffy. Drain the excess water if any.
Dry roast the 1/2 cup of masala Oats in a pan for 5 minutes, without getting it burnt. Keep aside. (You can also powder it and use, I like the coarse texture)
In a bowl and add the poha, oats and all other ingredients.
Now add all the spices and sugar
Knead it and make small balls.
Now apply oil to both sides and cook it on a pan by adding little oil on both sides till it becomes golden brown.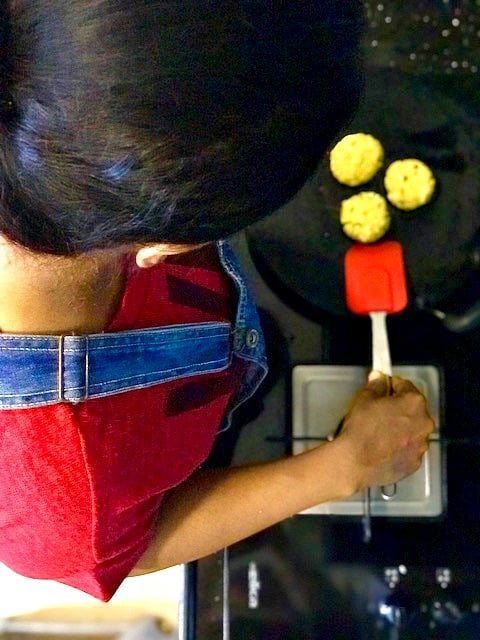 You can also deep fry them. Slightly unhealthier version but perfect for rainy days. Serve hot.
---
This recipe makes it a perfect choice for my evening snacks. What do you do for your evening snacks?