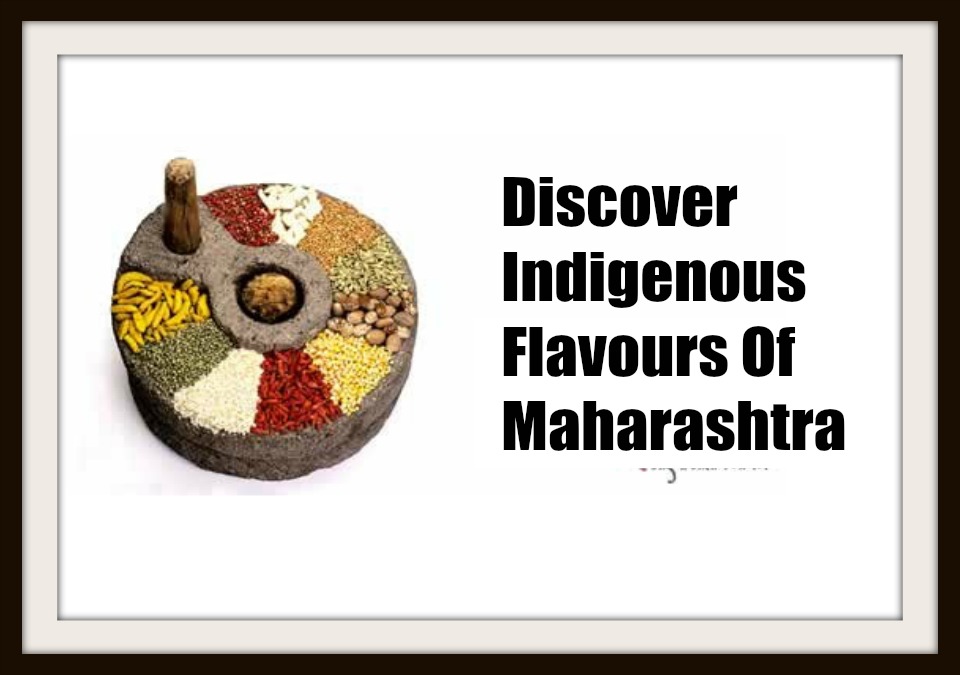 India is a nation of diversity. It is multilingual, multicultural and even the food is specific to the region. While Uttar Pradesh is known for it's Mughlai cuisine, Andhra Pradesh is known for it's spicy food. South of India uses coconut as a base for their cooking. ITC Maratha last month promoted the indigenous cuisine of Maharashtra all through the week of 18-27th September.
The best part fo Maharashtrian cuisine is usage of less oil or no oil for most preparations. The flavours range from subtle to tangy to spicy depending on the region. Malvani cuisine specific to the Konkan region uses a lot of tamarind and kokum. Varadi cuisine of Vidharba, is high on coconut and peanut-based dishes. And then there is Kohlapur with it's extreme spices.
Fish Koliwada , Bangda Fry, Bombil Fry, Malvani, Mutton Curry, Vada pao, Koshimbir , Puran poli, Modak, Hurda are some of the dishes Maharashtra is famous for.
When we head to a five-star we expect to eat only the delicacies of a particular state, but then what if you are a business traveller? Which means basically staying in these set-ups most of the time and piling on loads of weight eating the rich food. My hubby being one, I know how hard it is to try and maintain oneself while travelling so much. Also, sometimes you just want to eat a home cooked meal. Interestingly, my hubby's favourite dish at a particular five star was 'dal khichchdi' and 'beans poriyal'. Keeping this in mind ITC Maratha also included vegetables like jowar and bhakri rotis too, which was a welcome change.
Chef Dipti who's brainchild this event was, specially designed a thali for the bloggers table.This is what my thali looked like ;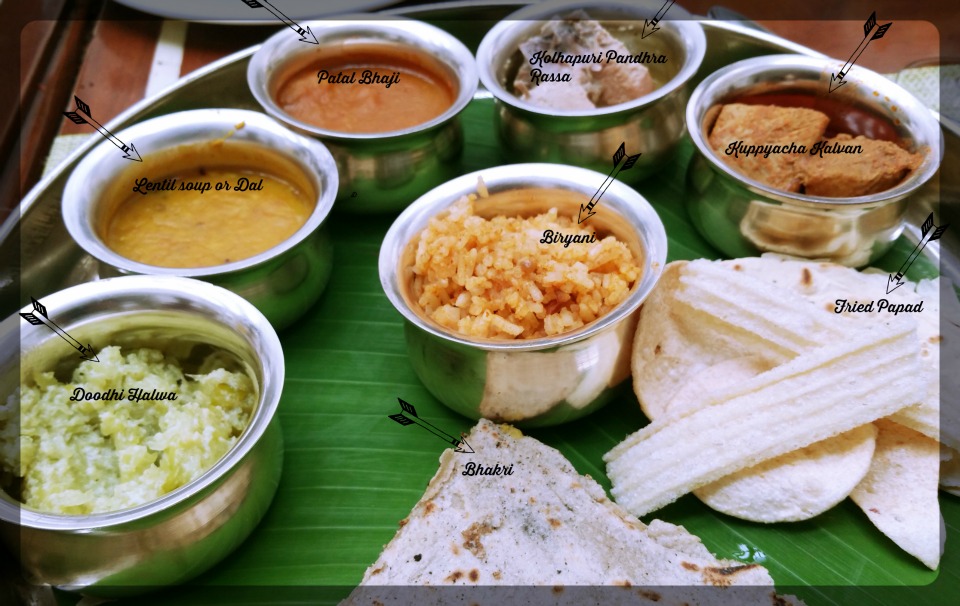 kuppyacha Kalvan is a coconut and red chilli based dish. This had tuna embedded in it's curry flavours. I expected this to be fiery like it's color, but the flavours were mild.
Then there was Kohlapuri Pandhra Rassa or tender chicken morsels cooked in coconut and onion gravy. The best part of both the dishes, they were cooked in hardly any oil, and they were light on the stomach.
The Kuppa biryani or Indrayani rice cooked with salmon and coriander was not up to my expectation. My favourite were the Kombdi Vada puris or Rice based deep fried breads. They were a fusion item and were absolutely crispy and yummy. I don't know how mamy I would have gulped down.
To compliment the thali, there were Maharashtrian chutneys, like thecha( made of garlic,peanut and green chilli), peanut chutney, garlic chutney and more. Thecha and bhakri have been my absolute favourites ever since they were introduced to me years ago by my Maharashtrian cook. It's extremely spicy, but absolutely compliments the dry and slightly bland bhakri or dry jowar roti/bread.
There was also some live street food counters and Ragda pattice looked absolutely sumptuous;
For those of you who want more continental flare, there was a whole lay of salads, cheese, most visually appealing range of Pesto pastes. I have never seen such a variety. Huge lay of desserts and a lot more in the buffet.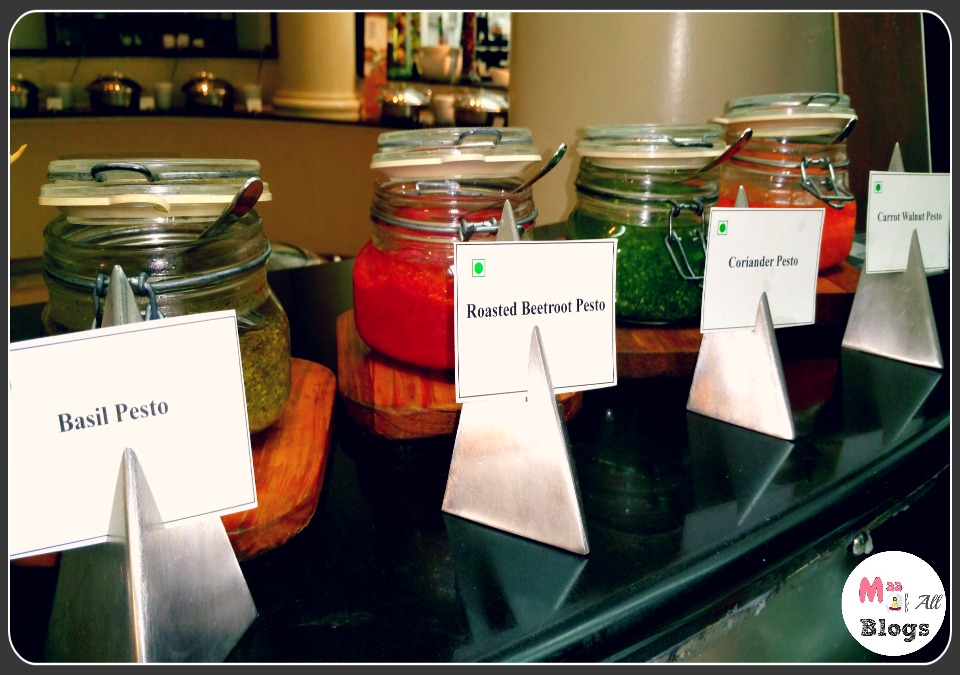 To end the feast we were served Chandrakala which is the sister of the Northern 'Gujia' and is basically coconut and mawa stuffed flour patty, deep fried and dipped in sugar syrup. A perfect end to a good meal.
Through this ITC is trying to introduce Maharashtrian fare in their menu both a la carte and buffet. Overall the thali was light on the palette and I would have expected some more spices and flavours, but then there was a whole lay of street food, salads and desserts to look forward to. I would definitely recommend it to a business traveller and one in search of missing home flavours. But for those of you who want to head there for a special meal, keep in mind the whole mix. Also, to highlight that this was a week long fare and there was more variety of dishes every day. Did I forget to mention that these will be available in the Peshawari Pavillion :)..Happy Feasting!
disclaimer: This is not a sponsored post. While I was invited to review the food festival, the opinions expressed are my own.